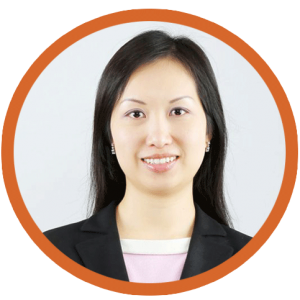 Principal
Rosenna is an insolvency practitioner and has worked in corporate recovery and insolvency engagements and business analysis since 1999.  She has solid insolvency practical experience and has actively administered compulsory and voluntary liquidations, receiverships, restructuring assignment and personal bankruptcies with assets located in Hong Kong, People's Republic of China, Singapore, Southeast Asia, North America and Europe.  She has acted as liquidator, provisional liquidator, trustee, receiver and professional director.
She has extensive experience in investigating the affairs of insolvent companies particularly with a view to uncovering and documenting transactions that can be set aside.  These investigations form the basis of negotiations or legal proceedings often resulting in additional recoveries for the benefit of the general body of creditors of companies in liquidation.
She is able to identify problems and provide advice and well-rounded solutions to different stakeholders to optimise the outcome.  She provides technical support to the management of the companies with financial difficulties and assist them in developing exit strategies.  She provides advisory services to clients who are major creditors or members of committees of inspection in liquidation.
Rosenna holds a Bachelor degree in Commerce from The University of Toronto.  She is a fellow member of the Hong Kong Institute of Certified Public Accountants ("HKICPA") and a member of the American Institute of Certified Public Accountants. She holds the Specialist Designation in Insolvency in the HKICPA.